Why Attend Youth Marketing Strategy LDN In March 2016?
by Tanya
October 20, 2015
Youth Marketing Strategy London is my favourite Millennial marketing conference in London and Europe.
YMS LDN is not only a well-established international festival attended by 1000s of top brands, agencies, universities and youth organisations, but it is also a much-anticipated industry resource:
Two pieces of research form the basis of topics discussed at the festival. These are Youth 100 List, which reveals the top 100 most loved youth brands and Youth Trends Report, which focuses on the latest social, cultural and digital trends amongst young people.
Every year Voxburner ask 2,500 18-24 year olds in the UK to rate 250 brands according to whether they love, like, dislike, hate or have no feelings towards them.
The data ensures that all topics discussed at Youth Marketing Strategy reflect what youngsters actually think, not what marketers think young people think.
And this is the main reason why I endorse this event. It's backed up by real opinions of young people.
Voxburner has surveyed British youth for three years now. According to Voxburner founder Simon Eder, a successful youth brand must be able to do at least one of these three:
Make young people's life easier (think Amazon, Google, Skype)
Be fun (think YouTube, Ben & Jerry's)
Save them money (think Amazon, Skype, IKEA)
If you scan down the Youth 100 list from 2014, you'll see how many brands are ticking these criteria:

What to expect from YMS LND in March 2016?
Day 1 (the 8th of March) will see the launch of Voxburner's 2016 Youth Trends Report as well as an Awards Ceremony in the evening where, where the 100 most loved youth brands will be announced
Day 2 (the 9th of March) is focused on the insights and strategies you need to develop to engage youth audiences
20+ powerhouse speakers including the best brands in the youth market (Microsoft, Google, One Young World, Virgin, Innocent, Boohoo, Unilever, The Guardian and many more)
Even more networking time than ever before, make connections, share experiences and discuss opportunities with bunch of A-list decision makers from top brands
Opportunity to hear from young people from diverse backgrounds and quiz them on your marketing challenges on panel discussions
Hear how experienced youth marketers achieve success and what you can do to plan and execute winning marketing strategies yourself
Check out the full speaker line-up and agenda.
Here's the list of current topics, that I will definitely be attending: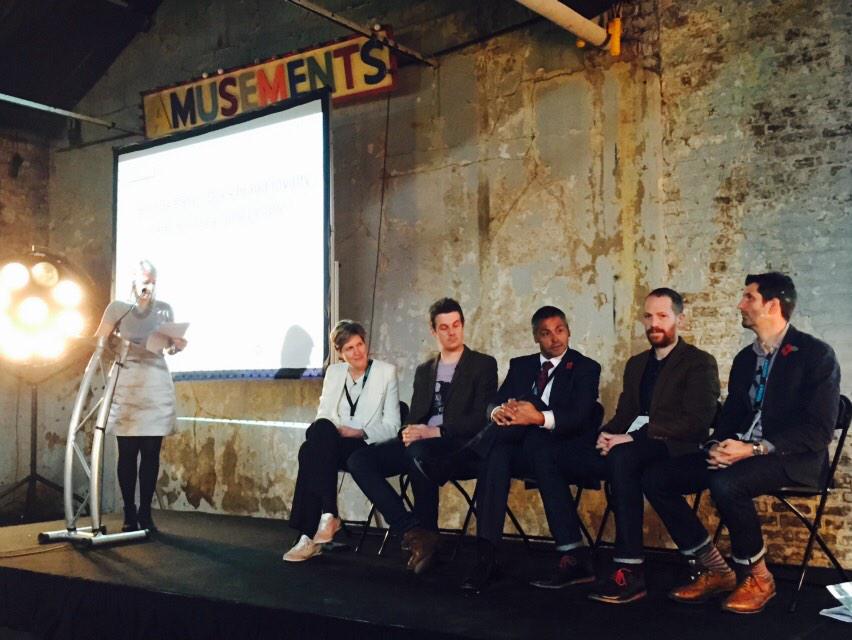 KIDS WHO DECIDE WHAT ALL THE OTHER KIDS TALK ABOUT  – Social Chain
How a bunch of kids 19 to 22 year old kids managed to disrupt the UK's marketing industry and entire social space to reach over 200m people online whilst working with some of the worlds biggest brands including Disney, 20th Century Fox, BBC and Universal in the process.
GENERATION ENTREPRENEUR – WHAT WE WANT FROM BRANDS -panel discussion
An estimated 26,000 people aged 21 and under are currently listed as directors of UK Ltd companies. What does a typical day look like for a young entrepreneur and what support are they looking for from brands to help them realise their ambitions? Our panel of young, ambitious CEOs tell their stories and share how you can tap into the mindset of this growing segment within the youth market.
PARTNERSHIP MARKETING : THE UNIVERSITY OF ROCK – University of Reading
What does a University in the top 1% worldwide and one of the biggest live music events have in common?
In a recent study 93% of respondents said they liked brands that sponsored a live event. Discover how the University of Reading used partnership marketing, co-creation, real-time content generation and experiential live events to increase brand awareness and student engagement.
MAKE YOUR BRAND RELEVANT ON SNAPCHAT – TMW


How do you choose between Vine, Instagram or Snapchat? 16-24s are using these platforms on a daily basis but are they relevant for your brand and your social media strategy?
ADAPTING TO THE 'WE WANT IT NOW' GENERATION – panel discussion


16-24s have a natural expectation that everything is available right now. This age of instant gratification has contributed to a shift in brand behaviour to work in shorter time-frames within the digital sphere
PUTTING LOCAL COMMUNITY AT THE HEART OF YOUR STRATEGY – panel discussion
Who are the organisations that are adopting a grassroots approach and winning? We hear from leading brands that have created a community of advocates.
THE CREATIVE MINDS BEHIND BLOCKBUSTER YOUTH MARKETING CAMPAIGNS – panel discussion
What are the secrets behind the biggest campaigns that have captured the attention of the youth market?
WHY MUSIC CONTINUES TO INSPIRE GENERATION AFTER GENERATION OF YOUNG PEOPLE – panel discussion
Music is a huge passion of many young people – it continues to lead the way in creating new tribes and new followers in a way that brands can only dream of.
Why attend?
If you want to be globally competitive and ahead of the game, you can't afford to ignore the youth market.
It's a huge untapped opportunity. Millennials comprise nearly 23 percent of the U.K. population, meaning marketers ignore them at their own peril.
The wants and desires of this generation vary dramatically to those of previous generations, and understanding these demands holds the key to their wallets.
Youth Marketing Strategy brings the industry together to keep up with the constantly changing trends, habits and attitudes of young consumers and helping marketing professionals better understand 16-24s through their research across all sectors.
What else? The event is held in The Roundhouse, one of the most iconic performing arts and concert venues in the world. It is a unique space that lives and breathes youth culture 🙂
NB! Note from the organiser:
We're pleased to offer Lucky Attitude readers an additional 10% off YMS tickets – just use discount code LUCKY10 when booking your tickets here: http://www.voxburner.com/buy-tickets/